Phil Jordan, Psychic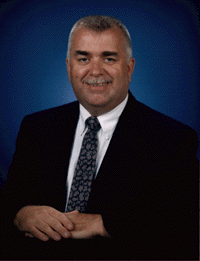 Welcome
to the Phil Jordan, Psychic, Website. Here you will find information about how you can obtain a
reading
. Readings are offered as private sessions, over the telephone, through the mail, at house parties, or even in fund raising events. You may also consider purchasing a reading as a unique
gift idea
.
Please review the various consultation options under the Consultation pages.
Private Readings -
Click Here
Telephone Consultations -
Click Here
Mail Reading Spring Special - $65 Mail Readings Only
-
Click Here
New Pandemic House Parties - check out the details under the consultation page - Click Here
Remember a reading should be for your own entertainment and enjoyment, however I do take my work very seriously.
IT'S OFFICIAL - The classes in various aspects of my experiences with being a psychic medium are LIVE.
Here is the intro video on YouTube.
Click HereThe website for the classes can be found by clicking on the following link. I will continue to add more classes in the near future so be sure to check back often.
​Classes currently live as of April 16, 2021 are:
1. Psychic Awareness and Development
2. Aura Reading

philjordan.teachable.com/
Contact
Phil Jordan
to schedule a reading today.
Mailing Address:
Box 26
Candor, NY 13743
Office
607-539-1143
***
Announcing a new section to Phil's website site called PSYCHIC VIGNETTES ***
March's vignette has been published as of march 28th, 2011.
If you missed Phil on the Nancy de Tertre's radio show cilck on the link below to listen to it.
The PODCAST of Phil's appearance on Nancy duTertre radio can be found by clicking on this link.
Click on the link below to visit Nancy du Tertre's website.
http://www.theskepticalpsychic.com/Radio-Show-Hot-Leads-Cold-Case.html
Here you will learn read some uncanny psychic impressions and their amazing results.
*** Upcoming events will also be posted on the Upcoming Events page***
***Be sure to check my specials page for any current or future promotions or discounts***
On my website you will find information regarding some of my past experiences, TV Shows, Publishing and various information. In brief, you should know that I have been a psychic for over 40 years providing outstanding service. You can find out much more detail about me on my BIO page.
Learn more
about Phil
and order his book
I Knew This Day Would Come: A Personal Journey to Psychic Self-Awareness
.
Please remember that with any psychic consultation, it is for your own entertainment, amusement, and information and 100% accuracy cannot be guaranteed. Your own free will and the course of life's events can alter the course of a reading.
---
Top 10 Psychics New York: Each New York Psychic listed on the Top 10 has been hand-picked for the quality of their readings, their reliability and customer satisfaction. Top 10 Psychic New York is provided as a free service to the New York Psychic and Metaphysical Community intended to connect you, the consumer, with a Professional New York Psychic you can feel good about.